This little quote is the opening sentence in the book The Purpose Driven Life by Rick Warren. While some of us had to actually read the sentence to understand our own lives should not be the most important to us, others seem to come to understand this truth intuitively. This is certainly the case with our Joseph's House volunteers. This past week as well as this coming week we are honoring and acknowledging the efforts of these angels who serve in our home. Their assistance makes it possible for our moms to attend school, hold down jobs and receive needed counseling. The consistency and dependability of these generous men and women who provide daycare for the little ones ensures loving care and attention to them and also gives our moms the ability to save dollars for their transition to independent living. Other volunteers help us keep our home safe and running smoothly by assisting with needed repairs and general upkeep. Many generous souls also serve on our board while even more pray, organize fundraisers, paper and food drives and more.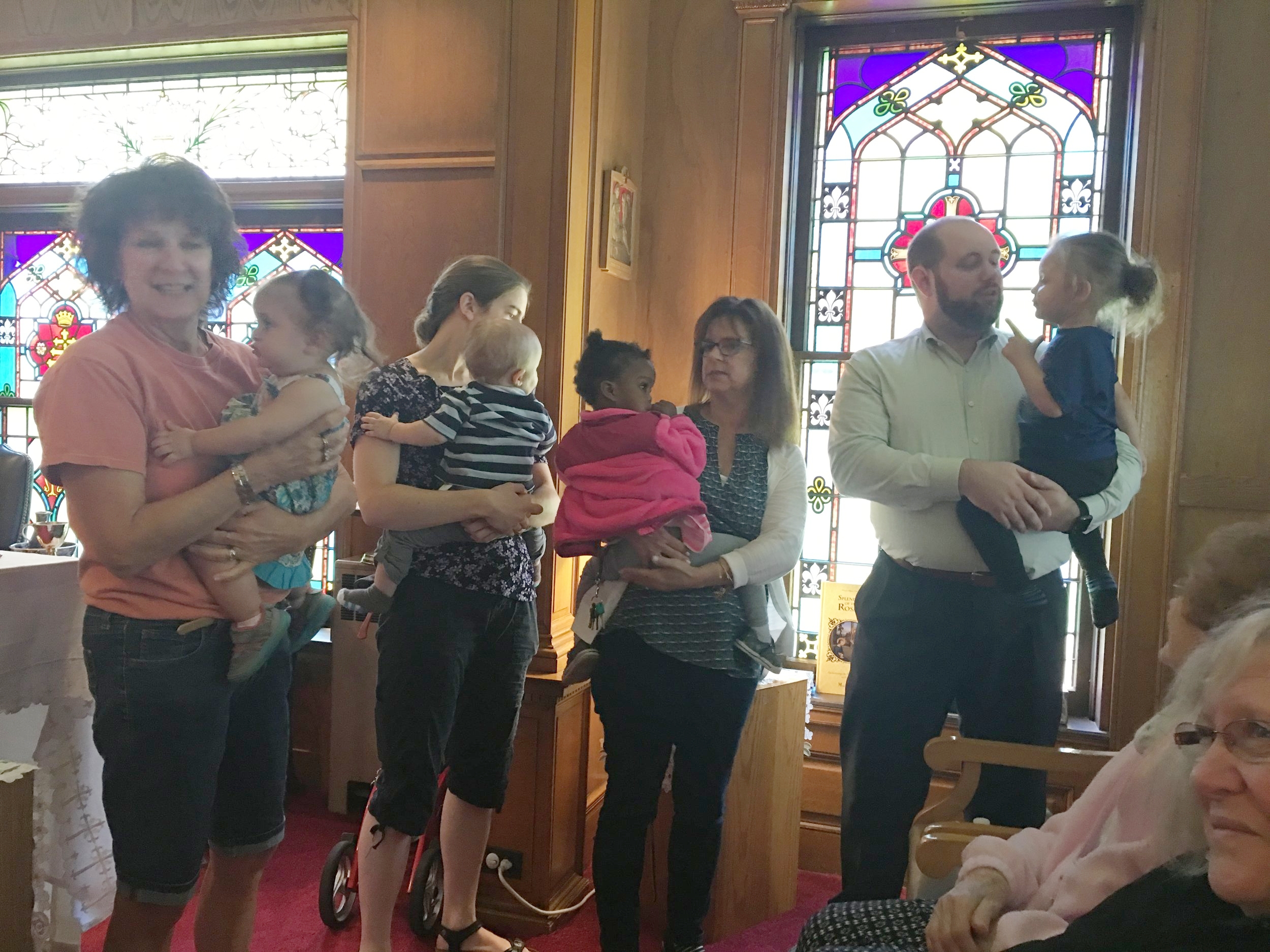 All of these most generous people have come to realize total fulfillment in life comes when we stop obsessing about our own wants and needs and begin concentrating on helping God by helping others. True contentment is obtained when we put God and everyone else first and ourselves last. This truth while most definitely counter cultural, is the way to making our confidence soar, depression disappear and happiness multiply in droves.
This truth is also the way our moms and their children come to understand there are good, loving people carrying the light of Christ in the world willing to sacrifice their precious time so their young lives will improve. In witnessing our volunteers sacrifice for them and their children, they begin to sacrifice for one another. They come to think of not only their needs but the needs of the others living in community with them. It is truly a blessing to witness the love and companionship they share, to witness them putting others before themselves, to see them reach out to one another on birthdays, for baby showers or simply when someone needs a shoulder to shed tears upon. Through witnessing the sacrifices of others, our moms learn the joy that comes in sacrificing themselves, they come to understand "It's not about you." This understanding enables them to share their gratitude through beautifully written notes like this:
Words of wisdom from a young mom learning of God's love through the witness of our volunteers in sacrificing their time and talent for the family that is Joseph's House.
We invite you to join us in honoring all of our volunteers and visiting all our moms and kids past and present at our Joseph's House Volunteer Appreciation BBQ. The BBQ will be held at Sacred Heart Parish in Cicero from 5-8PM on September 8th. There will be food from Chick-Fil-A Cicero, Limp Lizard and Nestico's and the cost is FREE! We invite you to attend 5PM mass at Sacred Heart and then walk over and join us for live music, great food and fun, as well as many kid friendly activities. This will be the last opportunity to purchase tickets for the Joseph's House $5,000 Cash Raffle and the winning tickets will be pulled! Hope to see you there! If you're interested in volunteering with us, just fill out our application- we'd love to have you!
Wishing you God's blessings,
Love & Prayers,
Kitty