Happy Sunday My Friends,
I will begin with exciting future Joseph's House news, so we can later contemplate the gifts and graces of the present moment. If you are in need of planning a bit for the future, our Cash Raffle may be something to add to your list of to do items. Our $5,000 Cash Raffle kicked off this week and there are still tickets available! First prize is $5000, second prize is $1,000 and third prize is $500. Tickets are $50 each and only 500 tickets will be sold. The proceeds go directly to the daily programs in our home. The winning tickets will be pulled on September 8th at our Annual Joseph's House Volunteer Appreciation and Family BBQ.
The BBQ will be held at Sacred Heart Parish in Cicero from 5-8PM. There will be food from Chic-Fill-A, Limp Lizard and Nestico's and the cost is FREE! Please register online and invite your friends and family! We invite you to attend 5PM mass at Sacred Heart and then walk over and join us for live music, great food and fun, as well as many kid friendly activities. This will be the last opportunity to purchase tickets for the Cash Raffle and again the winning tickets will be pulled at this event. Hope to see you there!
Now for the present moment. It's not even August 1st and everyone is already preparing for back to school. Someone I know went to Big Lots and said the Halloween decorations are already overtaking the store. Why is it so difficult for us to enjoy the moment, to live in the present which just by its name, The Present, we should understand is a gift?
As human beings we always have the need to plan for the future, and we would be remiss if we didn't. However, when one lives in the moment, in the gift of the present, they receive innumerable gifts and graces simply because everyone else is too busy to notice them, too distracted to appreciate them and too anxious to realize the present moment is a gift from God because God lives in the present moment. The Present is God.
In today's Gospel we see Our Lord living in the moment knowing His Father, Our Father is there and He will provide, while His disciples are worried about how they will feed the multitudes. The multitudes are not worried about their physical hunger but are simply awaiting the fulfillment of the deeper hunger required by their souls. Jesus takes pity on them and extinguishes both types of hunger satisfying their physical hunger in multiplying the loves and fish and providing sustenance for their spiritual hunger with the Fruit of His Word all while showing His disciples Almighty God is in their midst. He is in their presence.
At Joseph's House we are required and blessed to live in the moment as we never know what problem or grace will arise and what the needs of the young women will be as they are sent to us. We never know how our cash flow will be from month to month. We never know when the roof will leak or our freezer will die. We never know when an unexpected blessing will come our way. We are constantly discerning His path for this mission relying on Him to touch the hearts of His people to support us and to send His lost children to find us. We constantly come to realize He is with us each moment, every day and have found living here with Him in the present moment is the greatest source of peace ever known.
You might wonder where we encounter Our Lord and this peace each day. We encounter Him everywhere. In the X's in the clouds we have come to understand are Kisses from Jesus, to the person who drops off a donation and offers 3 rugs exactly the correct size and color needed for an apartment for a mom transitioning to independent living. In the flowers gifted to staff members from a mom once reclusive, depressed and anxious now living life joyfully believing she has a new future and God has a plan for her. We encounter Him in the moment we hear a little one utter his first words and witness his first steps.
These precious gifts are available to all of us. We only need eyes to see and hearts alive with His love. We only need to live for today and let go of the worry of past mistakes and anxiety of future needs. We only need to fill all who come to Joseph's House with the graces provided by Our Lord through our words and our actions. When our moms come to understand the abundance of love offered them and find safe haven with us, they find peace every day, sense God in their presence, and begin to partake in experiences like this.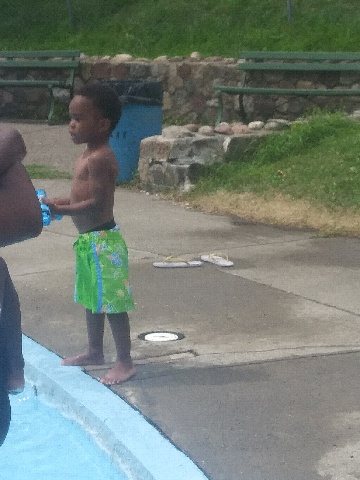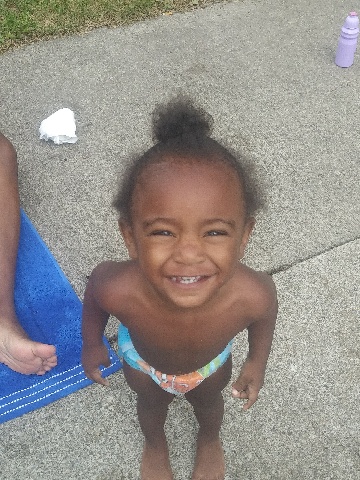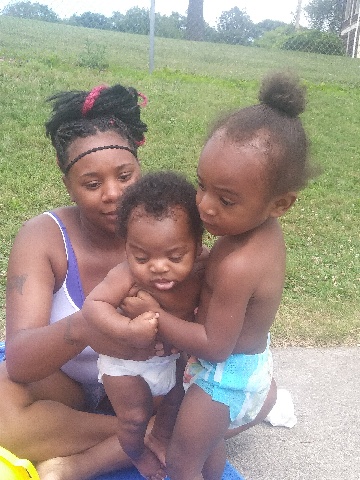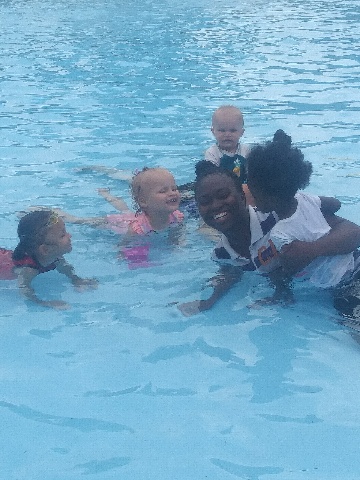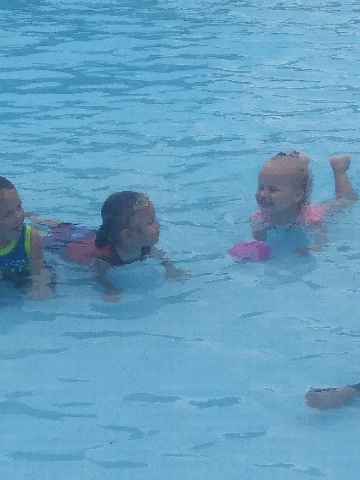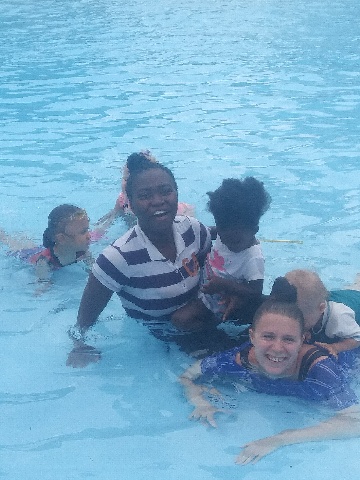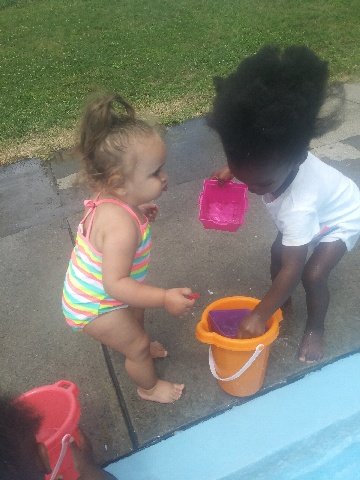 Our moms relish these moments as many are experiencing them for the first time. They all have the opportunity to encounter people and places they would have never known if not for our home. Our live-in Missionary and part-time employee Nicole is the tour and recreation guide for these excursions as well as the favorite playmate of every child she has ever met. She is someone sent to us by Our Lord precisely in the moment she was needed most. She is an incredible example of the graces God gifts His most humble servants. She shares all the heavenly gifts given to her with others through her talents, her shy smile and soft voice. She is the perfect example of the joy of Christ being present each and every moment, and a living example of Our Lord's presence on earth. Nicole is simply a blessing beyond measure.
God's Blessings to you my friends and enjoy today remembering the words of wisdom of St. Therese and praying Our Lord will keep all sheltered in His shade each and every moment so we might constantly glorify His Kingdom and share the gift of God in the present moment with all those we encounter, with all those in need.
Love & Prayers,
Kitty