It's been very busy at Joseph's House again! If you keep up with our Facebook page you know we have had many success stories in the past few months. Many new little ones born, two high school graduations, a college graduation and moms transitioning from our home to live independently on their own.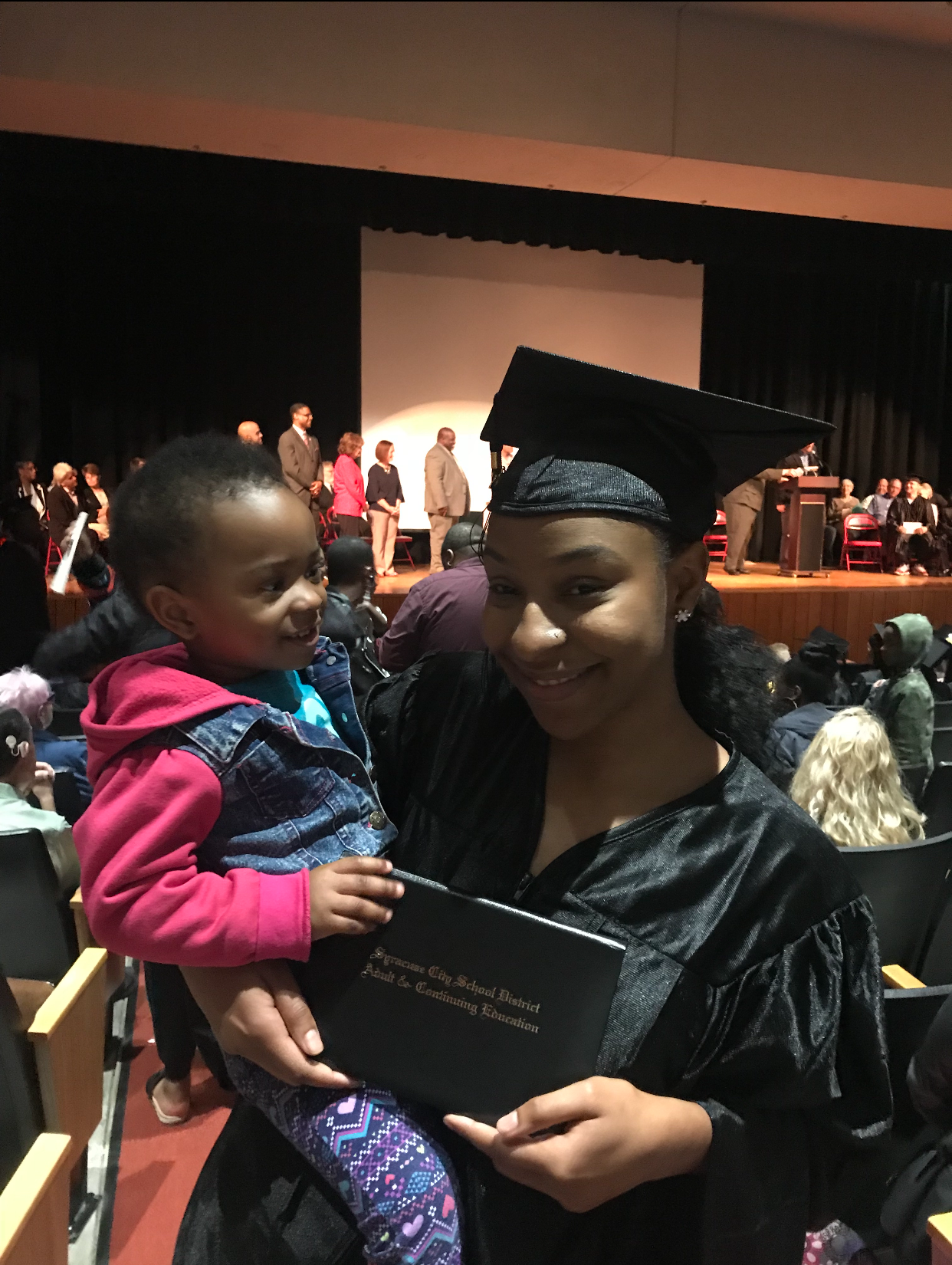 In thinking about the mission of Joseph's House as we began, we thought we would be giving homeless moms and their babies a home. That was and is our mission to give these despairing Children of God a safe home filled with love, comfort and structure so they one day are able to succeed on their own. In our shortsightedness we believed volunteers would be rocking babies, finding jobs & housing would be easy and all those moms we assisted would be forever grateful.
We never considered the babies would rapidly grow into toddlers, safe housing for minimum wage job earners would be difficult and some moms would look at us as another opportunity to take advantage of offered services. However, through all of these realizations and bumps in the road we have somehow thrived and grown our house to a home, family and now a community. Our mission we believed was centered only on the happenings of our home, our moms and little ones has grown into a mission of Evangelization for all those who work, volunteer, support and hear about us through Facebook, in churches and wherever we are given the opportunity to share our story. How did this happen?
It happened through prayer.
One of our moms recently asked. "How do I pray?" What a great question! Prayer is most certainly personal. When the Apostles asked Jesus how to pray they were given the Our Father prayer. Bishop Robert Barron says,
"What is prayer, and how should we pray? Prayer is intimate communion and conversation with God. Judging from Jesus' own life, prayer is something that we ought to do often, especially at key moments of our lives.

Well, how should we pray? What does it look like? You have to pray with faith, and according to Jesus' model, you have to pray with forgiveness. The efficacy of prayer seems to depend on the reconciliation of differences.

You also have to pray with persistence. One reason that we don't receive what we want through prayer is that we give up too easily. Augustine said that God sometimes delays in giving us what we want because he wants our hearts to expand.

Finally, we have to pray in Jesus' name. In doing so we are relying on his influence with the Father, trusting that the Father will listen to him."
We most certainly have a persistent group of prayer warriors at Joseph's House. They meet after our monthly mass at the house for an hour and pray exclusively for this mission of Christ. Led by Teresa Brusa from Holy Family, this gathering of holy souls is the lifeblood of our ministry. They sustain us and keep us going through their daily prayers and giving of their time each month to speak to Our Lord solely for Joseph's House. What an incredible gift they give to us!
For me, prayer always begins in thanksgiving. I am so in awe of the wonder and power of God and how He translates our merest thoughts into answered prayers. I cannot look at a sunrise or sunset or a cloud or a flower without praising His Creation. I cannot look into the tiny face of a newborn child or the mischievous smile of a toddler without my heart singing for joy. I cannot look at the successes of these mother's as they graduate and not be profoundly humbled and marvel at the fact that Our Father in Heaven has allowed me to be a part of all of the miracles of Joseph's House. And so, my prayers always begin in thanksgiving and at times they never get any further than that. Should they go beyond thanks they always include any personal suffering being united with Christ in His Passion. Something as mundane and painful as a migraine headache is an opportunity to meditate on the Crown of Thorns that pierced His Most Holy Head penetrating to His brain. In uniting our pain with His for the Glory of His Kingdom we are praying for Joseph's House, for one another and for Our Lord's Holy Will to always be done. The graces obtained from this unification include giving a purpose to our pain and making it fruitful. Uniting our pain with the pain of Jesus also helps us grow in wisdom and understanding of the ways of God.
I am blessed my friends to have you take your precious time to read these words and am forever grateful for all you do for Joseph's House and all you serve on behalf of Our Lord Jesus Christ. God Bless you always, you are in our prayers!
Love and Prayers,
Kitty